The time of the year to don that green attire and go for the parade in Fifth Avenue! St Patrick's Day is here and we can't wait to pub hop! This time we will be having a 'karaoke night' at Mrs. Bradley's garden. While we all were busy making the guest list and the props, I saw Emily sitting in one corner.
"What happened, Emi? Is everything alright?" I asked. She gave me her phone and made me go through an email. Her job application was rejected by a top firm. "I had tried so hard for cracking this but I couldn't. It would have added to my resume," she replied.
"Does this bring an end to everything?" I asked. "No, but this would have been a big breakthrough. I think I am not worthy enough to get there," she cried. I sat beside her.
"So one email is enough to make your world come crashing down? It is enough to trigger you and question your self-worth?" I asked. "Then how do I react to this? You can't expect me to not be upset about it!" she said.
There are different ways to deal with any situation. When we change our perspectives, we let new rays of hope enter. Emily needed to see this scenario from a different light.
"You can see this in two positive ways!" I expressed. "Like how?" she asked. "Well, one is that you make yourself capable so that you fit in that job role. This will ensure that you progress each day," I said.
"And, what's the other one?" she asked. "The other one is to have faith that something even better is coming your way. Hence, this didn't work out in your favor," I answered with a smile. Listening to this, she smiled too!
"I feel good now! Indeed there are different ways to deal with an unwanted outcome," she replied. "Exactly! This will help you to keep worries at bay," I expressed.
"Yes, I'll do that. Thank you so much, Uncle Bob!" she expressed. "You're welcome! Now let's join the others there?" I suggested. "Yes let's go!" she replied and we went back at planning for the party. 
There will be times when we achieve what we desire at one go! But, there will also be times when we don't! It calls for looking at things differently. We should never doubt ourselves based on such outcomes. That which upsets us at the moment can be a great source of learning and betterment! It can also be a blessing in disguise for something even bigger than what we had aimed for!
Start changing your perspective and be hopeful always! Happy St. Patrick's Day!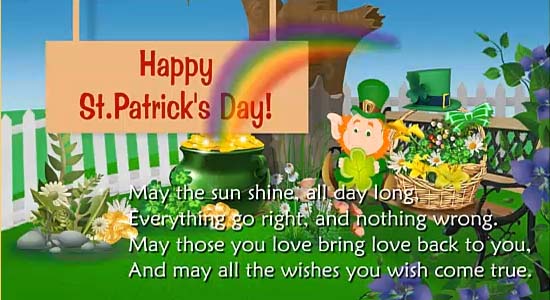 St. Patrick's Day
March 17, 2020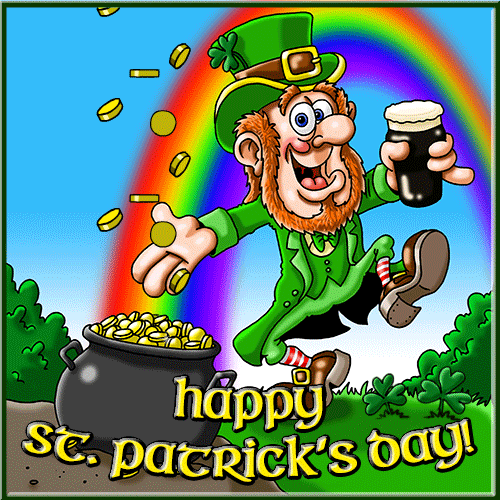 Friday the 13th
March 13, 2020