Have you ever felt the butterfly's erratic ballad inside your belly? Have you ever stared at your mobile screen with pleading eyes? Have you ever become like a lost teenager in the presence of that special someone? Have you ever believed that you've finally found the missing piece of life's mystical puzzle? If yes, you have been touched by the special love which sweeps you off your feet. It is like a feverish love spell which entwines two people in the 'forever and ever' fairy tale and it is time to celebrate this love.
The month of love & romance has finally arrived and it's time to celebrate the most magnificent feeling. Send romantic Valentine's Day ecards and cast a love spell on the one you so want.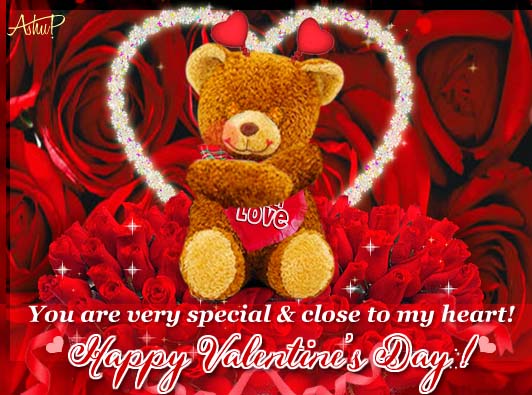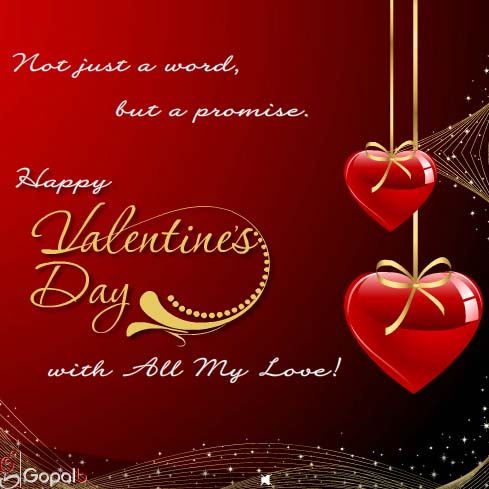 For A Special Friend On V'day!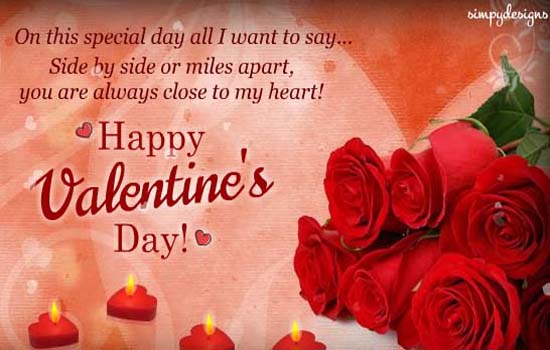 My Soulmate! My Heart's Destiny!