I was standing on the busy street of Midtown Manhattan full of people hobbling in different directions. I often get lost in a crowd. I lose my bearings and I have to pause to catch my breath and scrape my memory to remember where am I going? My mind's voice gets muffled in the noise of the horde of passersby nattering away loudly.
The temperatures are in the high 70s with soaring humidity and I felt drops of sweat forming on my forehead. It is the autumn version of heat and it somehow isn't so discomforting. Cumulus clouds hovered in the sky above me.
"You keep moving towards the next block." I kept talking to myself so that I stay on track. I have an interview in the magazine office where I might get the dream job of my life provided I can stay sane. The thoughts were erratic and I felt a concoction of hormones causing excitement and anxiety inside of me.
I suddenly heard a loud banging noise and my bag flew from my hands to the middle of the street, I somehow managed not to fall but I hit a bicycle. Someone picked my bag and handed it over to me, the annoyed guy on the bicycle called me some names and rode away. I composed myself again after some moments of sheer blankness. I realized I had grease on my shirt and I had this very important interview in which being late meant losing an opportunity.
I was totally stressed. I stood near a street cafe. The cafe had a poster at the entrance which said, "If you want to reverse being "stressed" you need to have "desserts". This brought a big smile on my face. I checked my watch. I had sometime so I decided to treat myself with some chocolate sundae.
I ate to my heart's content and it really broke the pattern of my negative self-talk, "what-if-I-don't-make-it" to "what-if-I-do". I also reminded myself to believe that even if I do not get the job, it will not be the end of my career. I licked the last bit of the sundae and almost said affirmatively to myself, "You go, Girl!"
I remember Bob always says that to me. It is like my trigger to self-confidence.
I marched confidently through the crowd to the office. I was looking forward to the meeting which would change my life no matter the result.
I realized when you let go of the fear and attachment to the results, you can focus more on your performance and strengths.
It also dawned on me that sometimes you need to go on a "desserts date" with yourself and counsel yourself to break the pattern of negative thinking. You need to affirm and inspire yourself, and in the middle of the chaos you need to carve your path to sanity.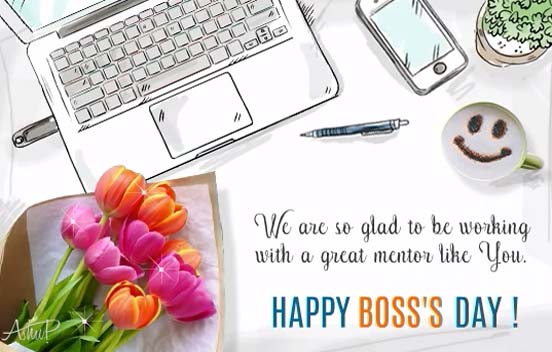 'You Go, Girl' Day
October 11, 2018