My Dear Brothers, Sisters and Friends,
Santa Bob is here with his sack of goodies. I am tired though. Too much partying! I am enjoying life to the hilt this festive season. Don't try to rein me in. It is jus' that time of the year! Let's take a stroll now… Walk along.
Winter Flowers Day [Dec 8]
A spoken word carries a lot of weight, but a picture speaks a thousand words. Well, there is something more. Flowers speak a million words. Yes, you read that right. Howsoever you try to convince a girl that you love her through your words or actions, a good bunch of roses would do the trick better.
Girls love flowers. Period.
No second guessing here. From a mother, sister to lover… Maybe they love the fragrance or maybe it is jus' the gesture they love. I don't know. Never figured that out. But they love it and so I give it.
They should love greeting cards carrying winter flowers too, I suppose. Try sending them some and give some love.
Christmas Card Day [Dec 9]
Talking about sending greeting cards… Do you know the best way to make a person smile?
Give them a sweet surprise.
Yes. All you have to do is send them the best wishes of yours for Christmas before Christmas.
Well, you may ask but then it is not Christmas yet right? Well, no it is not. But Christmas Card Day is around and isn't that an appropriate occasion?
Sure, it is. Go ahead and shell out a sweet surprise!
Christmas Card Day 2015 [Dec 9]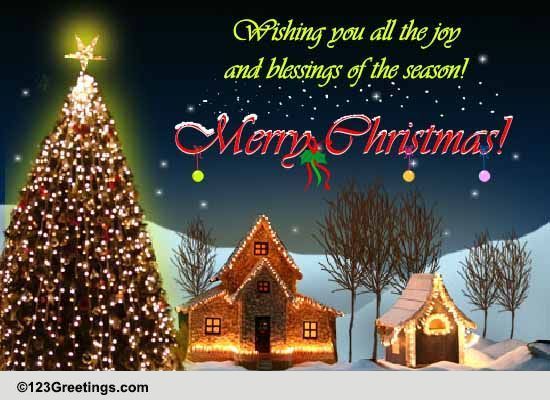 3 a.m. in the night. I was rolling from one end of the bed to the other. Had a personal problem that was wrecking my sleep. Didn't know what to do… Woke up and walked a little. Didn't work. Tried sitting on the couch watching television. Didn't work.
At last, found my phone and called a friend. Steve.
Talked for exactly 5 minutes then hit the bed. Slept like a baby.
If next time someone asks me, "What are friends for?"
I will punch them on the face!
Sometimes, I wonder… Is Kong really happy with me?
I mean, this four legged amazing being is tail wagging all the time, but is he happy living with humans or would he be best left with his ilk?
I don't know and I don't want to think.
I know this much though… I wouldn't be what I am if not for him.This pet keeps me stable by giving me love that not many humans give. Love you Kong.
On the way out, do visit Editor Bob's Blog (Mondays and Thursdays) and leave a comment. I would like that.
Take care.
Bob