While Canada celebrates its 150th anniversary of Confederation on 1st of July in the biggest Canada Day party in Ottawa over the entire long weekend, the United States of America is gearing up for Fourth of July jubilations. It is the day it attained its independence from Great Britain in 1776. Starting with parades in the morning to air shows, barbecues, musical concerts to evening with dazzling fireworks, it is a joyful holiday to look forward to.
What do you prefer to do on a holiday defines you. Do you laze around and catching up on your lost sleep or do you use it to connect with your friends and folks or do you simply spend your time in front of a screen be it the idiot box or the smartphone?
The weather in the Big Apple has been dominating our thoughts in the past weeks ever since Summer arrived. From rainstorm to rainbow we have seen it all.
We are now looking forward to the parade and luminous fireworks to rejuvenate our spirits again. So chill with some beer and buddies, express the unexpressed love for the family, reach out to your long lost friends to create new memories with them, contribute in new ways to your church and community. Let's rejoice on the Independence Day.
Many other countries are celebrating Independence day in July which includes Venezuela, Somalia, Slovakia, Rwanda, Peru, Maldives, Liberia, Belgium, Bahamas, Argentina and so on.
We wish them all a very Happy Independence Day!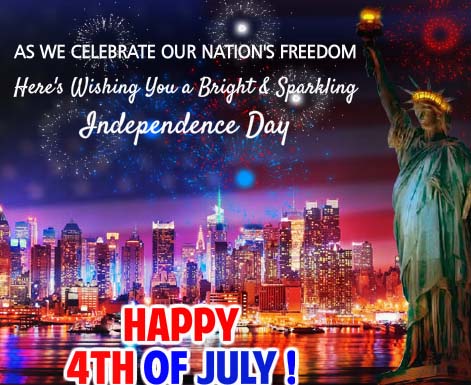 God Bless America. Happy 4th Of July.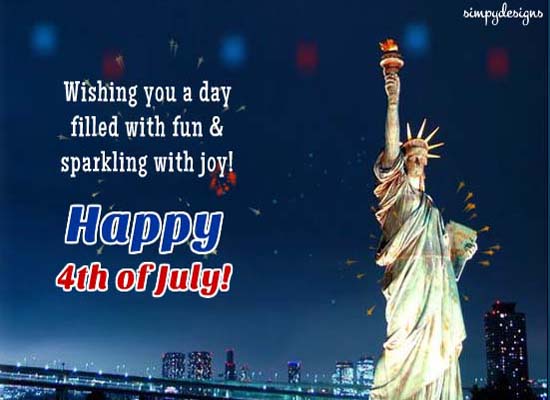 4th Of July Celebrations & Fireworks!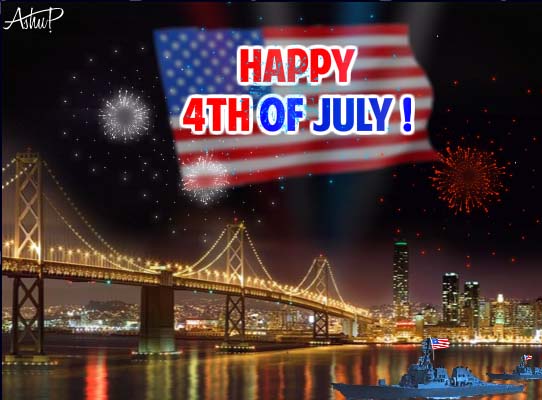 Wishing You Peace Love And Hope!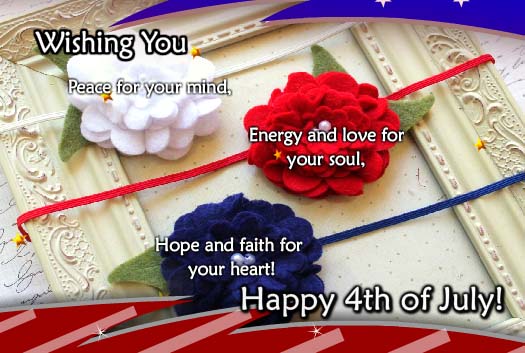 Happy 4th Of July Celebrations!