My Dear Brothers, Sisters and Friends,
Love is eternal and unconditional. I have never seen you and neither have you. Your words of love to me in form of comments and mails make me happy and I am sure my words through blogs and newsletters make you happy.
The power of love doesn't care about distance, color, country or character. Love just gives. Here I am to give you more.
Daisy Day[Jan 28]
"You may wear your virtues as a crown, As you walk through life serenely, And grace your simple rustic gown With a beauty more than queenly. Though only one for you shall care, One only speak your praises; And you never wear in your shining hair, A richer flower than daisies."
The great American poet, Phoebe Cary said thus!
What more you want than a daisy flower in your hand when you walk up to your love of life?
I had a bunch of those beautiful daisies and then I found them shy… Oh! They thought they were the most beautiful in the world and then they saw Aaliyah!
I love my girl and I love her so very much.
Chocolate Cake Day[Jan 27]
It is easy to bake a cake. Especially, if you have two girls helping you do it. Well, I did all the important tasks of setting out the plates with forks and spoons and all forms of important cutlery. Then of course, I had words of encouragement and wore an apron. Well, I even got water for them when they looked tired.
Chocolate Cake Day 2016 [Jan 27]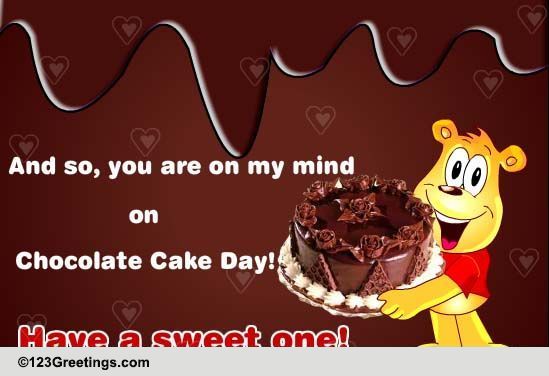 I finally tasted the Chocolate Cake too and importantly, approved of it.
Does all this make me a chef?
Well, Megan and Aaliyah don't think so. Such a shame really!
No one respects hard work these days.
I went home over the weekend and took my place in the porch overlooking the fields. It is quiet in the country side and absolutely amazing to be pampered by my mom. She still frets over my health and over my hair not being combed. Wow!
There is always my father to talk to me about discipline and he still treats me like a kid explaining to me the finer points of fishing. And now golfing, since he has taken a fascination towards it.
All said, it was lovely being home and I urge you guys and girls who live by yourselves to visit your old man and lady whenever you find time.
They may not say it, but they would love it if you pop in and let them know you care.
When all else fails, there is always the family. Remember that!
A strange thing happens when I leave for a vacation. I start missing office! I mean, the colleagues, the work itself. When you love what you do, you miss the work and the people whom you associate with it too.
Wish you guys have a job that is jus' like mine and if not, it is time you got one!
Love what you do and it wouldn't seem like work.
Be good.
Take care,
Editor Bob.