The festive time is upon us. Send Advent regards, Hanukkah prayers, Season's Greetings or Christmas wishes, it is indeed time to reach out to your loved ones.
The autumn temperatures descended with the rains that brought along with it some chilly winds. We are preparing for the winter and Holiday Season, the warm clothes are out of the attic for puffing life back into them. Aaliyah has an interesting way to get rid of the odor from the winter gear, she uses up my vodka and mixes one part of it with two parts of water and sprays it on the woolens and lets it sit for a while and it kills the musty smell.
She loves to stock the refrigerator and freezers with exotic vegetables, meat and sauces for her festive cooking and our backyard get-together. I like to restock my wine and beer to welcome my buddies to the many relaxing evenings that we spend during this time reflecting on the past year and planning for the New Year.
We are all looking forward to the time with our folks and friends. The whole city is lit up. The 75-foot  Christmas Tree display at Rockefeller Center is magnificent covered with 50,000 lights and 550 pound Swarovski star at the top.
The shops are all dressed in white and red with the incandescent blinking colorful lights distracting us to the extent that we end up shopping almost hypnotically. This year I remind myself to also focus on less indulgence. I like the idea of gifting going viral on Facebook these days, the four-gift rule: one thing your loved ones want, one thing they need, one thing to wear, one thing to read.
As I prepare myself for the festive time, I am reminded of the spirit of Advent, the real meaning of the season which is the birth of Christ. I decide to spend a good time in reflections and prayers.
I wish you all a great time this Advent and hope you find a good reason for this season too. Challenge yourself and be true to it.
Life is all about waking up to a new and stronger you each day. Light up your life and that of others with your love, smile and our greetings.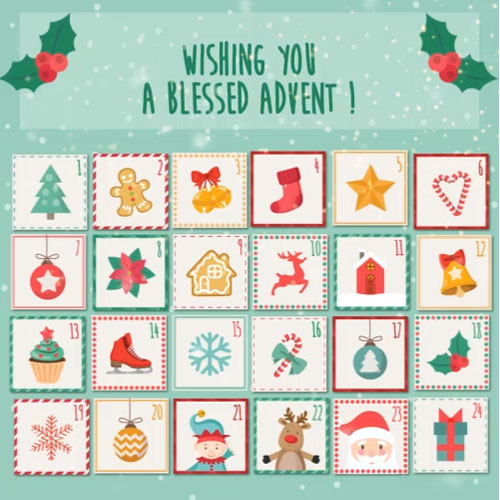 Christmas Carol Day,
December 19, 2017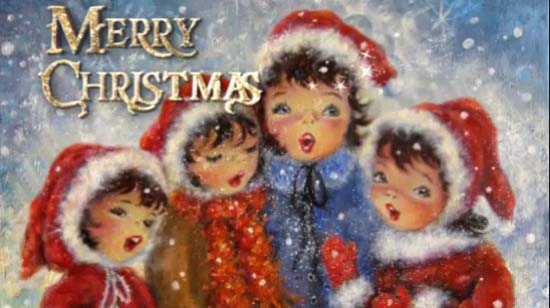 Season's Greetings,
December – January