Enjoying the warm summers of NYC, I was sitting with Kong in the balcony. I got a text message from Liz. She had sent a snapshot of an old picture where Liz was in her dance uniform holding her prop in one hand and the prize on the other. The entire family was holding the trophy along with her and saying 'cheese'. Liz had won that day!
"What happened, Bob?" Asked Aaliyah handing me a cup of cold coffee! I showed to her the picture and expressed how much I was missing my family. "This picture reminds me of how we had worked late night to make the headgear and the shiny glittery prop for Liz. It was like we all competed together!" I expressed.
"That's so sweet! Such precious memories! I know you're missing them. You will see them soon," expressed Aaliyah with a smile.
"Dance Day is here! I miss watching Liz's dance performances," I replied. There was a pause for some time. "I know what can be done. I have a friend who is giving online dance classes. We can enroll Liz and ourselves for her online classes. Liz loves learning new dance forms. She will be super happy!" she suggested.
"This sounds great, Aaliyah. She will love this surprise! But, are you sure I too should join in this? Like grooving in a party and taking dance classes are two different things," I expressed.
"You will love it, trust me! Now let me get all the details from my friend," said Aaliyah and got busy with calling up her friend.
Dance has been rightly referred to as the hidden language of the soul. It beautifully unlocks our feelings and emotions and channelizes them out. It uplifts our spirits and fills us with hope and positivity. I know of people who wear their dancing shoes to get pumped up! Maybe now it's time for me to feel the joy of dancing!
Doing something for the very first time is making me nervous and excited at the same time. But, then? How does it matter? I am not here to perform or give auditions. I am doing it simply to be happy! I'll dance like no one's watching!
Changing times call for changing our ways to observe and rejoice these important days. Staying happy in the pandemic situation is getting challenging for everyone. By not giving up, both Aaliyah and I are making sure to take one day at a time!
Let me know what you are planning for Dance Day!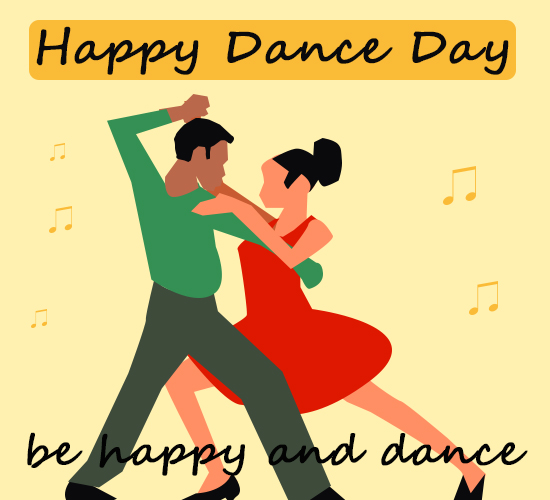 National Cousin's Day
July 11, 2020