"Go home, take off all your makeup and make up."
I love him so much that I break into a million pieces whenever we get into an unnecessary tug of war or when his attention is drawn to other beautiful women. At times my insecurities grow to an extent that they overpower my wisdom and judgment. In one of the meltdowns, I realized love has this ugly facet which is called fear and when it shows its profile it obstructs the fulsomeness of love and brings in the gloom. Probably, it is because of this, that love scares away people and they stop following their hearts. Perhaps this is why lovers are doomed in today's world.
A party at Irina's place on Sunday evening was amazing except for the fact that Bob got too intimate with one of my friends and danced with her and the other women in the party as well. It was unforgivable at that moment. I was sure about confronting him the next day when he would be sober. He loves his beer and buddies so much that in that moment he wouldn't understand anything.
The cloud of confusion between us grew denser when he said he didn't even realize why I got antsy. "Men!" I exclaimed, followed by a row of arguments the next morning. He said he doesn't want to be micromanaged and that I was behaving like an overprotective parent. He was visibly upset and I was terribly hurt.
Jealousy, fear, anger are all the outcome of love which lacks trust and friendship. Being with Bob for a long time I have started believing in reflecting upon incidences to change them and take charge of them. So, I let my ego subside and tears welled up in my eyes. It was after a day of pondering and overcoming that I realized that the ego was hollow and the waiting was meaningless. I was shattered and only one person could piece me together and it was him.
I went home early that evening. Bob was stroking our dog, Kong in the backyard. He looked pale and glum. I went up to him and hugged him from behind. He got up and turned towards me wrapping me in a warm embrace. It was so intense that I felt his heart beating against mine. He whispered, "I love you" in my ears. "I was craving for you. I wanted to explain…" He continued, when I stopped him in mid-sentence and kissed him. Simply, we forgot about the whole thing, he realized how special he was for me, he acknowledged my insecurities. He assured me that his heart belonged to me and no one else could take that space.
I was relieved and revived. It is better to let go than hold on to grudges doggedly. It is important to express and talk it over. Every misadventure brings with it an opportunity to bring light to the dark and unvisited areas of your lives and strengthen your bond.
Be open and know that it's not over until you believe it's over in your heart.
Listen to your heart just because it knows where to go. You need to simply follow. Choose love over fear.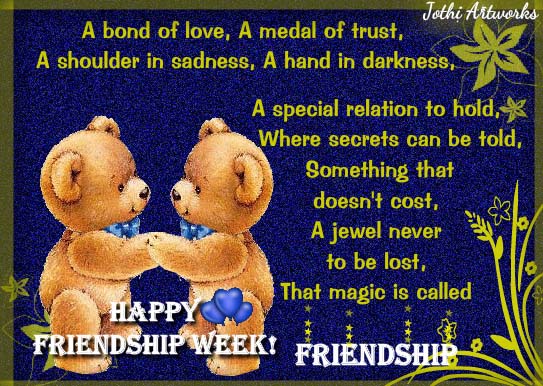 Hug Your Sweetheart Day,
August 23, 2017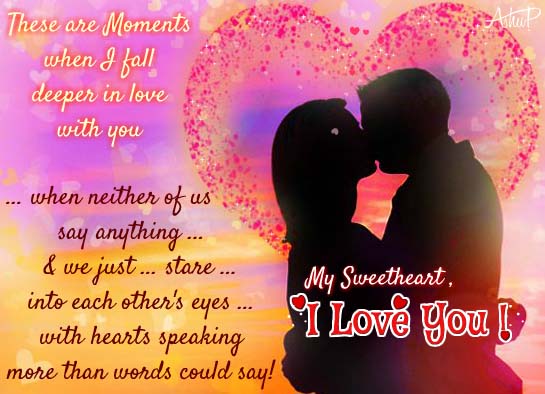 Just Because Day,
Aug 27, 2017