Thanksgiving is here! It is time to open your hearts to welcome people, be it friends, neighbors, relatives, colleagues or strangers who have made a difference in your life in any measure.
Why is thanking so important? It is because it frees you from the I-ness, the smallness is replaced by compassion and love for the other. You acknowledge their roles in your life. You not only appreciate their presence but you realize how important it is to increase the proximity with people to enhance the quality of your life.
Thanksgiving is the time of abundance and harvest. Every year I receive many thanksgiving greetings from my folks, friends and readers and I gather them as  good yield and get inspired to sow more efforts and love in the coming year.
Send your folks some warm greetings on this abundant harvest festival.
Fill your heart with gladness and know that the more happiness you share the more delight you will invite in your life.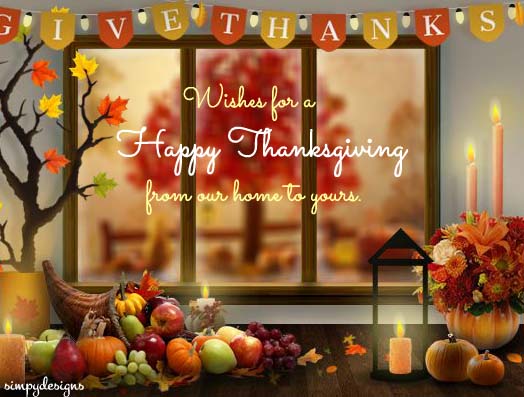 Thanksgiving Thoughts & Prayers.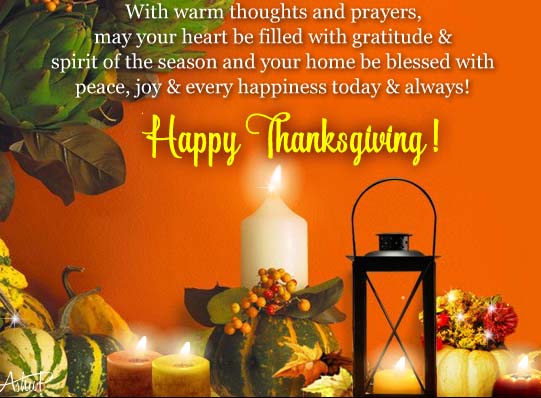 Thanksgiving, A Beautiful Reminder…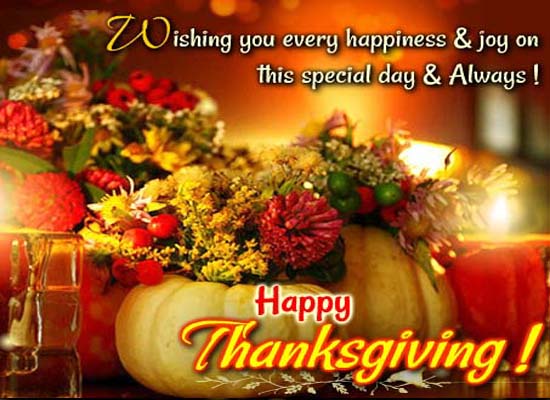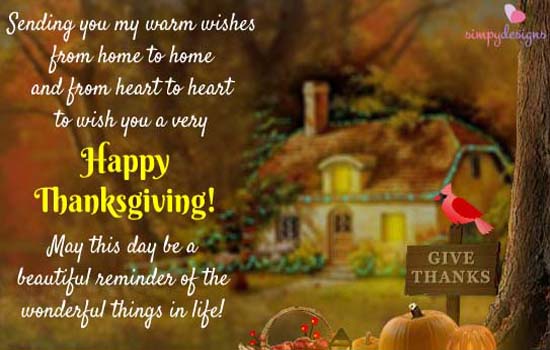 Thinking Of You On Thanksgiving Day.