Do you know that an average American adult eats out 5.8 times in a week and more than 30% of the children consume fast food every day?
I wonder why people are finding it more and more convenient to eat out rather than fixing a freshly cooked meal at home. We have plenty of reasons and methods to our madness. Working too hard, the refrigerator isn't stocked well, checking out new places and cuisines is a passion, so on and so forth.
I confess that I've been one of those people all my life, eating out is a passion for me. I love the zero-effort meal on my table but lately, owing to my increasing waistline and diminishing stamina, my girlfriend introduced me to the joy of eating in. My body feels lighter and more healthy. We go out and indulge but there is a notable drop in the frequency of our outings.
Our food budget was on the increase but now it is within bounds. It is an option which has to be made interesting to our families especially during the holiday season. Eating out may be an easy solution but it soon turns into an expensive habit.
There are many ways to add the zing to a simple meal at home in this holiday season, it comes with delayed but positive gratification.
Be playful, find reasons and seasons to make the meal special. We have the global events and holidays wall calendar pinned to our refrigerator, it has quirky and fun events almost on every day of the year. So we bring in that extra festive zing in our meals too. It also triggers creative ideas.
Be proactive, it is important to think ahead of time and stock the refrigerator with the right ingredients. On weekends, Aaliyah and I take turns in the grocery shopping. The all-events-calendar becomes our guide to planning fun meals for the coming week.
Track your expenses so that you can reward yourself for saving by eating in.
Check out 5 interesting recipes per week and get your friends onboard while cooking.
Review your health and keep a reminder right in front of you while planning the meals. Keep encouraging your folks in the coming holiday season to pay attention to what they eat all throughout the year.
So, friends enjoy the Christmas and the winter season wisely as life is too precious to be lived with regret. Send fun greetings and gift the unique wall calendar for 2017 for making every day special and joyful.
See you in the comments.
Season's Greetings,
December-January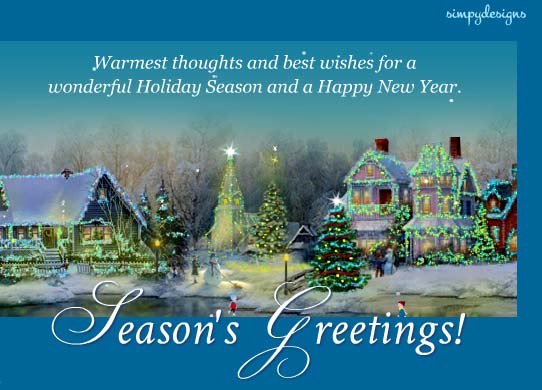 International Hug Day,
December 4