Opening your mailbox and finding a thank you note from your folks or friends is exhilarating, isn't it? It makes your day brighter and heart bigger. Thank you note is the most classic way to express your gratitude and solidify your relationship.
It's a rare treasure to find these days but it indeed is precious. Say thank you for every kind gesture, every favor and smile that has come your way. Be thankful for the gifts you've received, the events you've been invited for, the meal you enjoyed so much, the friend who stood by you during a rough patch.
Thank you is the most loving prayer and here we are celebrating Thanksgiving festival in the coming week and we want you to make the most of it with our online greetings.
Express yourself uninterruptedly with the perfect collection of greetings crafted just for you. Remember to be thankful for one another.
You Are My Beautiful Blessing!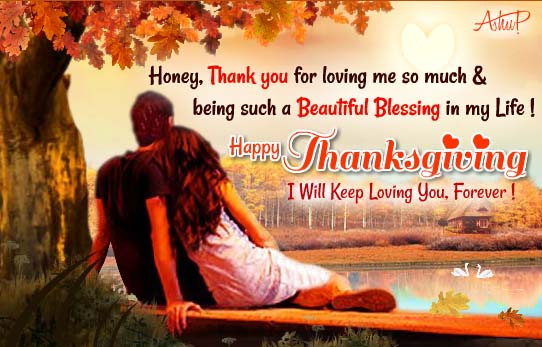 Grab  a copy of our special wall calendar for 2017 with quirky, global events and holidays now!