Are you born in the months of the Scorpio? The world seems intense to the one born under the 8th zodiacal constellation. If you or your loved one's birthday is from October 24 to November 22, we have a scorpion on board.
I was lately intrigued by Emily, my friend Donna's daughter, who was researching  Zodiac signs. She filled me in about the Scorpion traits which are fascinating. Donna, her mom and my best buddy is a scorpion and we started analyzing her in the new light of our learning.
Scorpions are determined and fearless. Donna being a single mom and a revolutionary definitely embodies these traits. Their eyes bore deeply into you. You can't say a lie in front of them and get away with it. Scorpions rarely get nervous, they are generally composed and confident.
Scorpio's sting is sometimes fatal. We never want to be around Donna when she's mad because her words can be as sharp as knives. Another of the Scorpio trait we identified with her successfully.
Control is important to the scorpion. Scorpions are no-pretense individuals. Don't expect a manipulated conversation with them. For them, the world is black or white. I always cherish the compliments from Donna because she often means what she says, she never flatters to earn a brownie point. If ever I want an honest opinion, I always come to her.  Scorpion has a grateful heart and is a good friend to have.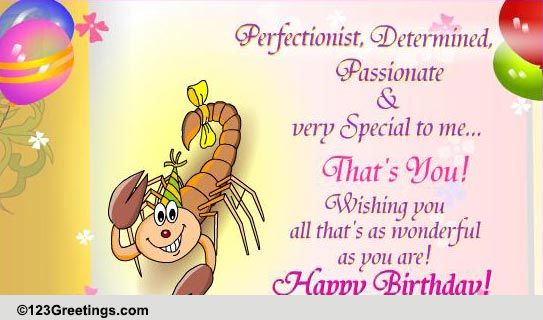 Astrologically, I am informed that the sun position gives them several paths to follow.  They can be secretive and edgy like the nocturnal scorpion or soar  confidently like the eagle. Many of the presidents of United States are eagles like Theodore Roosevelt, John Adams and so on.  Between the eagle and the stinging scorpion is the one often known as the gray lizard. Lizards are capable of intense self-sacrifice. They are not revengeful like the scorpion or high-flying like the eagles. They often leave things to fate. It is believed that most of them in this phase go through unfortunate circumstances.
Hillary Clinton is a Scorpion, let's see if she sails in the higher skies like the eagle or fades away like the lizard or strikes back like the revengeful Scorpio. We will be able to say that once the election results are out.
We were in the middle of the conversation when Donna walked in circling her car keys in her hand. She had an odd winning smirk on her face and we looked at her puzzled. She said, "the other day my neighbor scraped my fender and today I just happened to drive over his pruned hedges." We all busted out laughing and Emily said, "Bob, meet a true scorpion."