Do you know you can understand about yourself by simply looking around at your friends? Your attitude, your values, your life, your past, present and future are all reflected in the kind of friends you hang around with. Friends are like the internal GPS which lets you know where you are going. So if you have a grumpy friend, check yourself, if you have a funny one, laugh at yourself, not at him/ her and if your friends are loving and kind, give a pat on your back.
The Friendship Week comes by and it is a good time to pause and take stock of who you spend your time and life with. These days it is very interesting when we click on something on the internet.  It follows us like our 'karma' and more of such stuff is displayed and it is quite annoying at times when it will overlap every sphere of your life and follow you like a stray.
The family is given to us when we are born but we create the relationship of friendship based on our understanding of life. A little child also leaps with excitement when it sees another one, it is because it likes someone who is at par and alike. Go a step forward, choose people who are going to make your life better.
Jim Rohn rightly said, "You are the average of the five people you spend the most time with." Friends are a mirror which reflects your own self back to you and gives you an opportunity to enhance yourself. So keep your angels to sail smoothly through life. You can be more, do more and have more if you have good friends.
How do we keep our friends close? Well, firstly, select your friends based on certain values in life, be with them whenever they need you, stand by them, extend your hand to support them. Make sure you thank them enough and appreciate them genuinely, reach out to them on occasions as proximity and presence are vital to keeping the relationship strong and going.
Many people come and go in life, remember those who stay are your friends.
Friendship Week!
August 21-27, 2016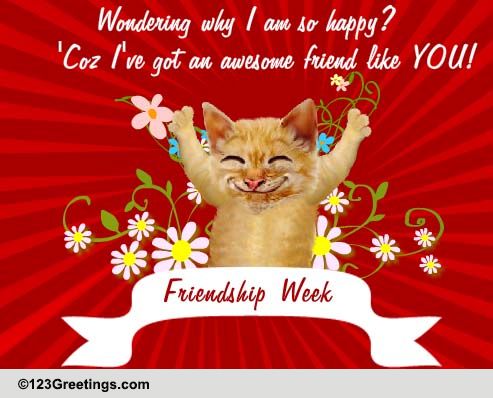 Be An Angel Day!
August 22, 2016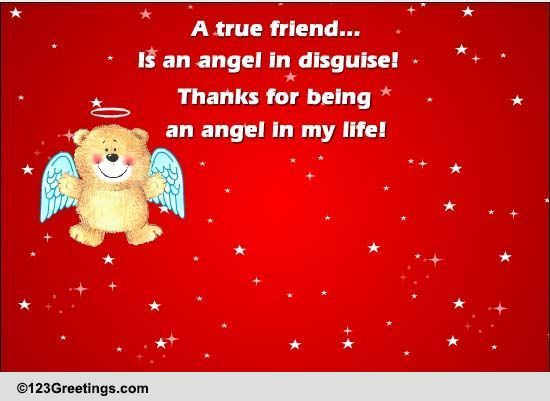 Hug Your Sweetheart Day!
August 23, 2016