As the end of the year approaches, October ushers in the start of a number of festivities, family time, love and enjoyment. It's time once again to rejoice over the vibrant colors, cool breeze and soothing ambience of Autumn and prepare our costumes and parties for Halloween.
October is also the month of desserts, cookies and sweetness! We are celebrating this season of merrymaking, with Saura, a food blogger who is all set to satisfy your sweet tooth with her incredibly delicious Pumpkin Snickerdoodle Cookie recipe. You can find more of her creations at her blog, Sweet Saura.
So, follow along and bake a couple of these appetizing cookies for your Halloween party or gift them to your loved ones!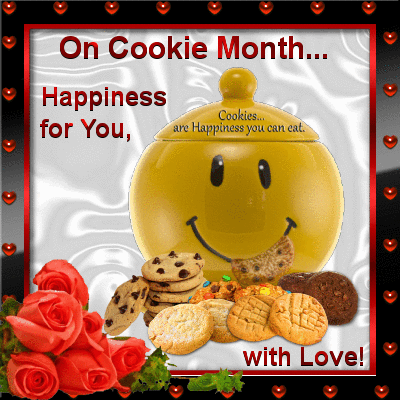 As we say goodbye to summer and hello to fall, I personally look forward to these two things; the vibrant colors of the leaves changing and all the cold weather flavors I haven't used since last year.  We are in full-blown Pumpkin Spice Season, and with it being National Cookie Month, I wanted to share one of my most popular cookie recipes, Pumpkin Snickerdoodle Cookie. It's everything you love about a snickerdoodle, but packed with more fall spice flavors and stays moist from the pumpkin puree.

Pumpkin Snickerdoodle Cookies
(For 30 cookies)

Ingredients

½ cup (1 stick) Butter
½ cup Brown sugar
¼ cup Sugar
1 Egg
7 T (3.5 oz.) Pumpkin puree
1 tsp Vanilla extract
1 ½ cups AP Flour
1 tsp Cream of tartar
½ tsp Baking soda
¼ tsp Salt
1 ½ tsp Cinnamon
1 tsp Ginger
¼ tsp Allspice
¼ tsp Cloves

For rolling:

¼ cup Sugar
1 tsp Cinnamon

Instructions:

Preheat oven to 375 degrees F (190 degrees C).

Fit two cookie sheets with a silicone baking mat or parchment paper, set aside.

Mix ¼ cup sugar and 1 tsp cinnamon in a small bowl and set aside. This is for rolling the cookie dough in before baking.

To make the cookies, fit a mixing bowl with a paddle attachment. Cream the butter and sugars together. Add egg, then vanilla, and mix well. Scrape down the sides as needed.

In a separate bowl, mix together the flour, salt, cream of tartar, baking soda, cinnamon, ginger, allspice, and cloves. Whisk together to remove any lumps.

Add half the flour mixture to the butter mixture on low speed, then add pumpkin puree, and add the rest of the flour mixture. Scrape down sides as needed. Dough should be thick.

Get a 1 oz. cookie scooper, or scoop 2 tablespoon sized cookies and roll all the dough into a ball. Now roll the dough balls into the cinnamon sugar mixture, and line 2 inches aside from each other on the cookie sheets. Use the palm of your hand to press lightly on the top of the cookie, this will help even baking.

Bake for 10-12 minutes.

Cool, and enjoy! These cookies will remain fresh for a week in an airtight container or freeze to enjoy longer! Happy Baking!