The evening breeze of winter in Big Apple is bone-chilling. Both Aaliyah and I were back from work. Wrapping my arms around her, we were enjoying hot chocolate. She looked a little disturbed. "What happened?" I asked. "I met Nancy today in the afternoon. She was in tears because of her daughter's condition," she replied. "Why? What's wrong?" I asked.
"They recently lost their pooch, Tango. It's been three weeks. The family is unable to cope up with the loss. However, their five-year-old daughter, Selena is affected the most. She was the closest to him. She has stopped eating. She waits near his bed all-time hoping that he will come back," she expressed.
The pangs of losing a pet is indescribable. It's like all of a sudden the lively surrounding becomes barren. A part of us goes away! It takes time to get over the pain. I could totally understand. We had to do something to help them come out of this.
"Aaliyah, we can't fill in their loss but we can lessen their grief a little maybe?" I suggested. "How?" she asked. "Love Your Pet Day" is here! Let's invite them on that day to our place in the evening. The entire family will spend time with our pooch, Kong. Their daughter will feel better. Kong too will get to celebrate this special day. What's say?" I asked.
"That's a great idea! We will be of some help this way. They will be boosted up, I'm sure. They will have a good time," she replied. "Yes! And Kong will have a new set of friends to love him," I said.
"Oh yes! That chivalrous boy is always ready to make new friends. Isn't it Kong?" asked Aaliyah. To which Kong replied, "Woof! Woof!" We both burst into laughter.
"Now let me give a call to Nancy and know if they are free that evening!" said Aaliyah. "Yes you do that and I will prepare Kong's dinner," I said and went to cook.
Coping up with the loss of the four-legged family member isn't easy. Their innocence and unconditional love feel like a breath of fresh air amidst all the humdrum of life. Snuggling up to our furry friends help us to ease our day to day stress. They help us to stay positive. Their paws are forever ready to lead us to the world of joy. Their eyes are always expressing unfathomable love, care and concern. They are priceless!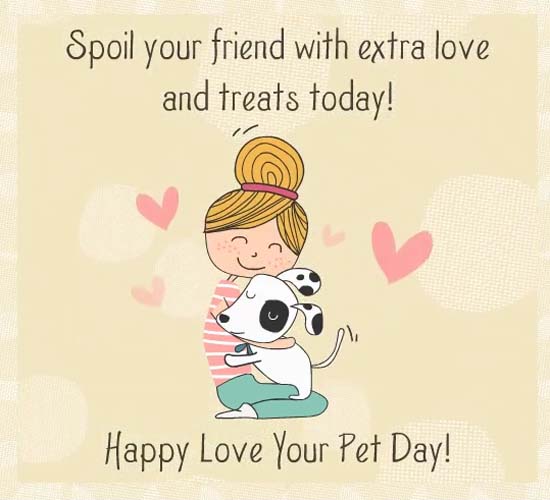 National Random Acts of Kindness Day
February 17, 2020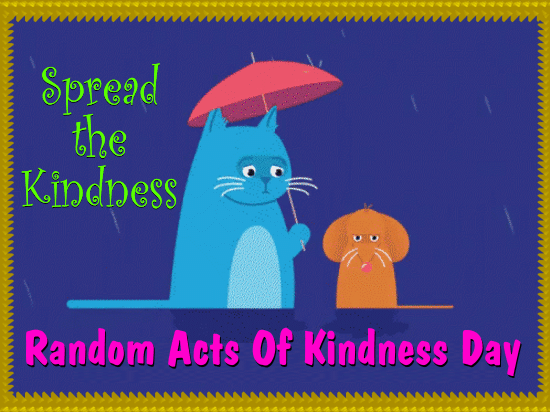 Intl. Friendship Week

February 16 – 22, 2020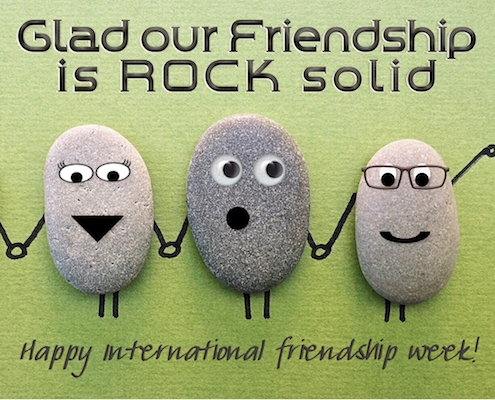 Temporary Insanity Day

February 19, 2020